LIVE Sports TV Schedule
SCORE! Sports Bar & Grill
SCORE Bar Phnom Penh – OPEN*
SCORE Bar Siem Reap – Permanently CLOSED*
* As for the Ministry of Health directives, we have to social distance in the bar and we are not allowed to have large crowds
LIVE Sports since 2010
Our FULL Sports Schedule is available on the premises in Phnom Penh
Or upon request here: livesports@scorekh.com
A WHOLE WORLD OF LIVE SPORTS FROM
FOX SPORTS, BEiN, My TV, ESPN, SETANTA, EUROSPORT, Sky Sports and More!
Located in Phnom Penh, Cambodia
We feature every sporting event shown in the region including UFC, boxing, rugby league, basketball, premier league, Bundesliga, French Ligue 1, EFL, cricket, motor sports, tennis, AFL, NRL, super fifteen rugby, six nations rugby and more.
We can broadcast 7 simultaneous LIVE Premier League EPL matches as well as other football competitions and sporting events. We also created a dedicated Bundesliga corner where up to 3 simultaneous matches can be viewed.
NEVER MISS THE BIG HITS IN LIVE SPORT!
-Coronavirus & Sports Events-

SCORE Phnom Penh is OPEN!
UPDATE – SCORE Phnom Penh is open for business (8am until midnight) with a full kitchen and freezing cold beers. If you quarantine yourself for few weeks, you can still order food from SCORE. Just visit these websites for quick delivery:
Food Delivery for Phnom Penh:
Or just come to visit to order, it's safe, we sanitize the place regularly – See you soon!


– Up Coming –
Rugby – Six Nations Championship – 2021
*Starts – Saturday 06 February – All Matches Available!
Super Rugby – 2021/22
* Starts on – Friday 19 February
Boxing – Special Exhibition Fight

Floyd Mayweather vs. Logan Paul – (Live)
Saturday 20 February – in Tokyo  Japan – 2021
*The fight was shelved due to "COVID and other things – update coming soon!
NRL – National Rugby League – 2021/22
* Starts on -Thursday 11 March*
AFL – Australian Football League – 2021/22
* Starts on -Thursday 18 March*
– Football –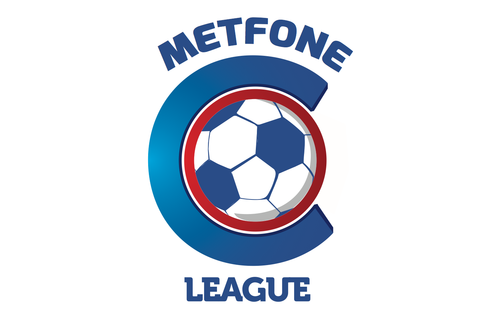 Metfone – Cambodian League – 2021/22 
Saturday 06 March  
15:30 – Metfone – Electricite du Cambodge vs. Police Commissary – (Live)
15:30 – Metfone – Soltilo Angkor vs. Phnom Penh Grown – (Live)
15:30 – Metfone – Prey Veng vs. Cambodia Tiger  – (Live)
Sunday 07 March
15:30 – Metfone – Boeung Ket vs. Nagaworld  – (Live)
15:30 – Metfone – Kirivong Sok Sen Chey vs. Asian Euro United – (Live)
15:30 – Metfone – Visakha vs. Nationals Defense  – (Live)
EPL – English Premier League – 2020/21
Saturday 06 March  
19:30 – EPL – Burnley vs. Arsenal – (Live)
22:00 – EPL – Sheffield United vs. Southampton – (Live)  
Sunday 07 March
00:30 – EPL – Aston Villa vs. Wolverhampton Wanderers – (Live)
03:00 – EPL – Brighton & Hove Albion vs. Leicester City- (Recorded)
19:00 – EPL – West Bromwich Albion vs. Newcastle United – (Live)
21:00 – EPL – Liverpool vs. Fulham – (Live)
23:30 – EPL – Manchester City vs. Manchester United – (Live)  
Monday 08 March
02:15 – EPL – Tottenham Hotspur vs. Crystal Palace – (Recorded)
Sky Bet Championship – 2020/21
Saturday 06 March     
19:30 – EFL- Watford vs Nottingham Forest – (Live)
22:00 – EFL- Norwich City vs Luton Town – (Live)
Scottish League Cup – 2020/21
Saturday 06 March     
22:00 – SPFL – Aberdeen vs. Hamilton Academical – (Live)
22:00 – SPFL – Motherwell vs. Livingston – (Live)  
22:00 – SPFL – Rangers vs. St. Mirren – (Live)
22:00 – SPFL – Ross County vs. Kilmarnock – (Live)  
22:00 – SPFL – St. Johnstone vs. Hibernian – (Live)  
Sunday 07 March   
19:00 – SPFL – Dundee United vs. Celtic – (Live)
Netherlands – Eredivisie – 2020/21
Saturday 06 March   
02:00 – Eredivisie – Emmen vs. Sparta Rotterdam – (Recorded)
22:00 – Eredivisie – Feyenoord vs. VVV – (Live)   
Sunday 07 March   
00:30 – Eredivisie – Twente vs. Willem II – (Live)
02:30 – Eredivisie – Heerenveen vs. ADO Den Haag – (Recorded)
03:00 – Eredivisie – RKC Waalwijk vs. Utrecht – (Recorded)
18:15 – Eredivisie – Ajax vs. Groningen – (Live)
20:30 – Eredivisie – Fortuna Sittard vs. PSV – (Live)
20:30 – Eredivisie – Heracles vs. PEC Zwolle – (Live)
22:45 – Eredivisie – Vitesse vs. AZ – (Live)
Spain – La Liga – 2020/21
Saturday 06 March
03:00 – La Liga – Valencia vs. Villarreal – (Recorded)
20:00 – La Liga – Real Valladolid vs. Getafe – (Live)
22:15 – La Liga – Elche vs. Sevilla – (Live)  
Sunday 07 March    
00:30 – La Liga – Cádiz vs. Eibar – (Live)
03:00 – La Liga – Osasuna vs. Barcelona – (Recorded)
20:00 – La Liga – Huesca vs. Celta de Vigo – (Live)
22:15 – La Liga – Atlético Madrid vs. Real Madrid – (Live)  
Monday 08 March
00:30 – La Liga – Real Sociedad vs. Levante – (Recorded)
03:00 – La Liga – Athletic Club vs. Granada – (Recorded)
Italy – Serie A – 2020/21
Saturday 06 March     
21:00 – Serie A – Spezia vs. Benevento – (Live)  
Sunday 07 March     
00:10 – Serie A – Udinese vs. Sassuolo – (Live)
02:45 – Serie A – Juventus vs. Lazio – (Live)
18:30 – Serie A – Roma vs. Genoa – (Live)
21:00 – Serie A – Crotone vs. Torino – (Live)
21:00 – Serie A – Fiorentina vs. Parma – (Live) 
21:00 – Serie A – Hellas Verona vs. Milan – (Live) 
Monday 08 March     
00:10 – Serie A – Sampdoria vs. Cagliari – (Recorded)
02:45 – Serie A – Napoli vs. Bologna – (Recorded)
German – Bundesliga – 2020/21
Saturday 06 March
02:30 – Bundesliga – Schalke 04 vs. Mainz 05 – (Recorded)
21:30 – Bundesliga – Freiburg vs. RB Leipzig – (Live)
21:30 – Bundesliga – Hertha BSC vs. Augsburg – (Live)
21:30 – Bundesliga – Hoffenheim vs. Wolfsburg – (Live)
21:30 – Bundesliga – Eintracht Frankfurt vs. Stuttgart – (Live)
21:30 – Bundesliga – Borussia M'gladbach vs. Bayer Leverkusen – (Live)
Sunday 07 March   
00:30 – Bundesliga – Bayern München vs. Borussia Dortmund – (Live)
21:30 – Bundesliga – Köln vs. Werder Bremen – (Live)
23:50 – Bundesliga – Arminia Bielefeld vs. Union Berlin – (Live)
Coupe de France – 2020/21
Saturday 06 March  
20:15 – Coupe de France – Olympique d'Alès vs. Montpellier – (Live)
22:30 – Coupe de France – Le Puy F.43 Auvergne vs. Lorient – (Live)        
Sunday 07 March     
00:45 – Coupe de France – Olympique Lyonnais vs Sochaux – (Recorded)
03:10 – Coupe de France – Brest vs Paris Saint-Germain F.C – (Recorded)
Australia – A – League – 2020/21 

Tuesday 02 March     
15:00 – A – League – Western Sydney Wanderers vs. Melbourne City – (Live)
17:20 – A – League – Perth Glory vs. Central Coast Mariners – (Live)    
Friday 05 March        
15:35 – A – League – Adelaide United vs. Newcastle Jets – (Live)  
Saturday 06 March                
13:00 – A – League – Brisbane Roar vs. Sydney FC – (Live)
15:00 – A – League – Melbourne Victory vs. Melbourne City – (Live)
Sunday 07 March      
12:05 – A – League – Wellington Phoenix vs. Perth Glory – (Live)
14:30 – A – League – Western United vs. Western Sydney Wanderers – (Live)   
Monday 08 March    
15:05 – A – League – Central Coast vs. Macarthur B – (Live)
15:00 – A – League – Central Coast Mariners vs. Macarthur – (Live)
– Rugby –


Rugby – Six Nations – 2021

Saturday 13 March 
21:15 – Rugby – Italy vs. Wales – (Live)
23:45 – Rugby – England vs. France – (Live) 
Sunday 14 March
22:00 – Rugby – Scotland vs. Ireland – (Live)
Saturday 20 March 
21:15 – Rugby – Scotland vs. Italy – (Live)
23:45 – Rugby – Ireland vs. England – (Live)  
Sunday 21 March 
03:00 – Rugby – France vs. Wales – (Recorded)
Rugby – Gallagher Premiership – 2020/21
Saturday 06 March   
02:00 – Rugby – Leicester vs. London Irish – (Recorded)
02:00 – Rugby – Sale vs. Newcastle – (Recorded)
21:55 – Rugby – Bath vs. Exeter – (Live)       
21:55 – Rugby – Wasps vs. Gloucester – (Live)       
Sunday 07 March   
22:00 – Rugby – Harlequins vs. Northampton – (Live)
Super Rugby – 2021/22

Friday 05 March   
13:05 – Rugby – Chiefs vs. Highlander – (Live)
15:35 – Rugby – Waratahs vs. Western Force – (Live)
Saturday 06 March   
13:05 – Rugby – Crusaders vs. Blues – (Live)
15:45 – Rugby – Brumbies vs. Rebels – (Live)

NRL – National Rugby League – 2021/22 
Starts on – Thursday 11 March
16:05 – NRL – Melbourne Storm vs. South Sydney Rabbitohs – (Live)
Friday 12 March
14:00 – NRL – Newcastle Knights vs. Canterbury-Bankstown Bulldogs – (Live)
16:05 – NRL – Brisbane Broncos vs. Parramatta Eels – (Live)
Saturday 13 March
11:00 – NRL – New Zealand Warriors vs. Gold Coast Titans – (Live)
13:30 – NRL – Sydney Roosters vs. Manly Warringah Sea Eagles – (Live)
15:35 – NRL – Penrith Panthers vs. North Queensland Cowboys – (Live)
Sunday 14 March
12:05 – NRL – Canberra Raiders vs. Wests Tigers – (Live)
14:15 – NRL – St. George Illawarra Dragons vs. Cronulla-Sutherland Sharks – (Live)

AFL – Australian Football League – 2021/22
Starts on – Thursday 18 March
15:25 – AFL – Richmond Tigers vs. Carlton Blues – (Live) 
Friday 19 March
15:50 – AFL – Collingwood Magpies vs. Western Bulldogs – (Live)
Saturday 20 March
09:45 – AFL – Melbourne Demons vs. Fremantle Dockers – (Live)
12:35 – AFL – Adelaide Crows vs. Geelong Cats – (Live)
15:25 – AFL – Essendon Bombers vs. Hawthorn Hawks – (Live)
15:45 – AFL – Brisbane Lions vs. Sydney Swans – (Live)
Sunday 21 March
09:10 – AFL – North Melbourne Kangaroos vs. Port Adelaide Power – (Live)
11:20 – AFL – Greater Western Sydney Giants vs. St Kilda Saints – (Live)
14:10 – AFL – West Coast Eagles vs. Gold Coast Suns – (Live)
AFL – Australian Football – Pre – Season – 2021/22
Starts on – Thursday 04 March
15:10 – AFL Pre – Season – St Kilda Saints vs. Carlton Blues – (Live) 
Friday 05 March
15:25 – AFL Pre – Season – Collingwood Magpies vs. Richmond Tigers – (Live)
Saturday 06 March
12:10 – AFL Pre – Season – North Melbourne Kangaroos vs. Hawthorn Hawks – (Live)
15:10 – AFL Pre – Season – Essendon Bombers vs. Geelong Cats – (Live)
Sunday 07 March
09:10 – AFL Pre – Season – Greater Western Sydney Giants vs. Sydney Swans – (Live)
12:10 – AFL Pre – Season – Adelaide Crows vs. Port Adelaide Power – (Live)
15:10 – AFL Pre – Season – West Coast Eagles vs. Fremantle Dockers – (Live)
– Cricket –
Cricket 4th Test – India vs. England – 2021

Thursday 04 March
11:00 – Cricket  – India vs. England – Day 1 – (Live)
Friday 05 March
11:00 – Cricket  – India vs. England – Day 2 – (Live)
Saturday 06 March
11:00 – Cricket  – India vs. England – Day 3 – (Live)
Sunday 07 March
11:00 – Cricket  – India vs. England – Day 4 – (Live)
Monday 08 March
11:00 – Cricket  – India vs. England – Day 5 – (Live)
Cricket 3rd Test – New Zealand vs. Australia – 2021
Wednesday 03 March
13:00 – Cricket – 3rd T20 – New Zealand vs. Australia – (Live)
Friday 05 March
13:00 – Cricket – 4th T20 – New Zealand vs. Australia – (Live)
Sunday 07 March
10:00 – Cricket – 5th T20 – New Zealand vs. Australia – (Live)
– American Sports –
NCAA – College basketball Regular season – 2020/21
Tuesday 02 March
07:00 – CBB – N Carolina vs. Syracuse – (Live From 8am)
09:00 – CBB – Oklahoma vs. Oklahoma St – (Live)
Wednesday 03 March
07:00 – CBB – Illinois vs. Michigan – (Live From 8am)
09:00 – CBB – Purdue vs. Wisconsin – (Live)
Thursday 04 March  
08:00 – CBB – Villanova vs. Creighton – (Live)
09:00 – CBB – UNVL vs. San Diego st- (Live)                                      
Friday 05 March  
08:00 – CBB – JSU vs. Murry State – (Live)
09:00 – CBB – Oklahoma vs. Taxer – (Live)
Saturday 06 March  
08:00 – CBB – Merce vs. Samford – (Live)      
Sunday 07 March
08:00 – CBB – Forman vs. VMI – (Live)
11:00 – CBB – Hofstra vs. Delaware – (Live)   
Monday  08  March  
09:30 – CBB – Charleston vs. Drexel – (Live)
NBA – Basketball Regular season – 2020/21
Tuesday 02 March – All NBA Game Available ! 
08:00 – NBA – Utah Jazz vs. New Orleans Pelicans – (Live)
10:00 – NBA – Portland Trail Blazers vs. Charlotte Hornets – (Live)
Wednesday 03 March  
08:00 – NBA – New York Knicks vs. San Antonio Spurs – (Live)
10:00 – NBA – Phoenix Suns vs. Los Angeles Lakers – (Live)               
Thursday 04 March
08:00 – NBA – Brooklyn Nets vs. Houston Rockets – (Live)
10:00 – NBA – Los Angeles Lakers vs. Sacramento Kings – (Live)            
Friday 05 March   
08:00 – NBA – Milwaukee Bucks vs. Memphis Grizzlies – (Live)
10:00 – NBA – Golden State Warriors vs. Phoenix Suns – (Live)         
Monday 08 March  
08:00 – NBA – Team LeBron vs. Team Durant – (Live)
MMA – ONE Fight – Championship
Friday 05 March      
19:30 – MMA -Amir Aliakbari vs. Kang Ji Won – (Live)
UFC 259 – Adesanya vs. Blachowicz – 3 Title Fights – Championship
Sunday 07 March – in Las Vegas USA
06:00 – UFC 259 Prelims – Sean Brady vs. Jake Matthews – Aalon Cruz vs. Uros Medic – Tim Elliott vs. Jordan Espinosa – Rogerio Bontorin vs. Kai Kara France – Kennedy Nzechukwu vs. Carlos Ulberg – Dominick Cruz vs. Casey Kenney – Kyler Phillips vs. Song Yadong – Askar Askarov vs. Joseph Benavidez – Amanda Lemos vs. Livinha Souza – (Live from8am)
08:00 – UFC 259 – Aleksandar Rakic vs. Thiago Santos – Drew Dober vs. Islam Makhachev – Petr Yan vs. Aljamain Sterling – Amanda Nunes vs. Megan Anderson – Israel Adesanya vs. Jan Blachowicz – (Live)